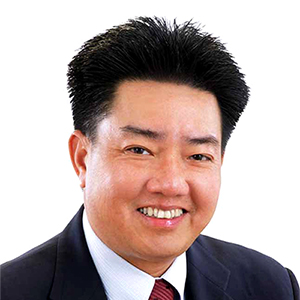 DIRECTOR
CHAIRMAN OF THE BOARD


Mr Lim has been a Director since November 2006. He was President of the Company from June 2009 to June 2011, when he was appointed as Chairman of the Board of Directors.
Mr Lim joined Keppel Land International Limited in 1995. He is President (Vietnam) of Keppel Land International and General Director of Keppel Land Vietnam. He is also Director of a number of other subsidiaries and associated companies of Keppel Land.
Mr Lim holds a Bachelor of Engineering Degree from Monash University, Australia, and is a member of the Institute of Engineers in Malaysia.